Hume Region Allied Health Conference 2023
The Hume Region Allied Health Conference Committee is pleased to announce registration is now open!
In 2023, returning to a face-to-face conference will be a fantastic way for our regional communities to reconnect and we look forward to welcoming delegates to the regional township of Shepparton. We encourage you to register today to secure early bird pricing!
Registration fees include:
Access to conference sessions on the day – Thursday 26 October, 2023
Morning tea, Lunch, Afternoon tea and Trade Displays – face to face attendance
Ms Briana Baass is the Chief Allied Health Officer of Victoria, providing expert leadership, advice and guidance on healthcare quality and safety to Safer Care Victoria and the Victorian Minister for Health. Ms Baass represents allied health professions on policy and operational matters at the state's highest levels, providing advice and guidance on profession specific matters, as well as system design opportunities across the state.
Brent Smith is a Lecturer in Rural Health (Clinical Educator) with Three Rivers Department of Rural Health at Charles Sturt University. With a clinical background in podiatry, Brent is passionate about rural health outcomes, rural clinical education and rural health workforce training, recruitment and retention.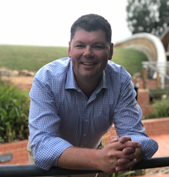 Dr Anna Moran is a health and social care workforce and service redesign expert, allied health business owner and health services researcher. Anna has 20 years' international experience (UK and Australia) in examining health workforce reform, service delivery and organisation in health and social care, the allied health workforce, regional and rural health, new models of care and research capacity building.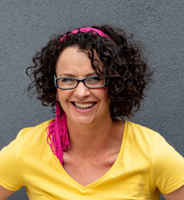 Dr Abby Foster is an experienced allied health clinician, manager and researcher. Trained as a speech pathologist, Abby is the Allied Health Research Advisor at Monash Health in Naarm (Melbourne) while also holding adjunct appointments both La Trobe and Monash Universities. Her research is collaborative, multidisciplinary and deeply rooted in lived experience. Abby is a self-described nerd who is passionate about understanding and enhancing the nexus between allied health and social justice. She believes that allied health has the power to change the world.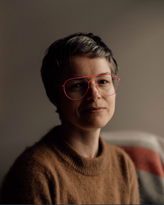 We are pleased to be partnering with local business, Quality Hotel Sherbourne Terrace, to provide a discounted rate on accommodation for our delegates.
For a 15% discount on conference accommodation bookings, phone (03) 5825 6300 and mention you are a delegate of the Hume Region Allied Health Conference.
We encourage you to book your accommodation at your earliest convenience to avoid disappointment.
We are excited to be working toward a great event and hope to see you in Shepparton in October!