Celebrating our allied health professionals
Allied health professionals are an integral and valued part of the health care team. They work across the health and social care sectors and cover a wide range of patient care aspects. Allied Health Professionals Day is an opportunity to celebrate and acknowledge the work they love doing and their contribution to the health and wellbeing of our community.
We chatted to some of GV Health's valued allied health team members to get a closer look at what they do and how they help in patients' recovery.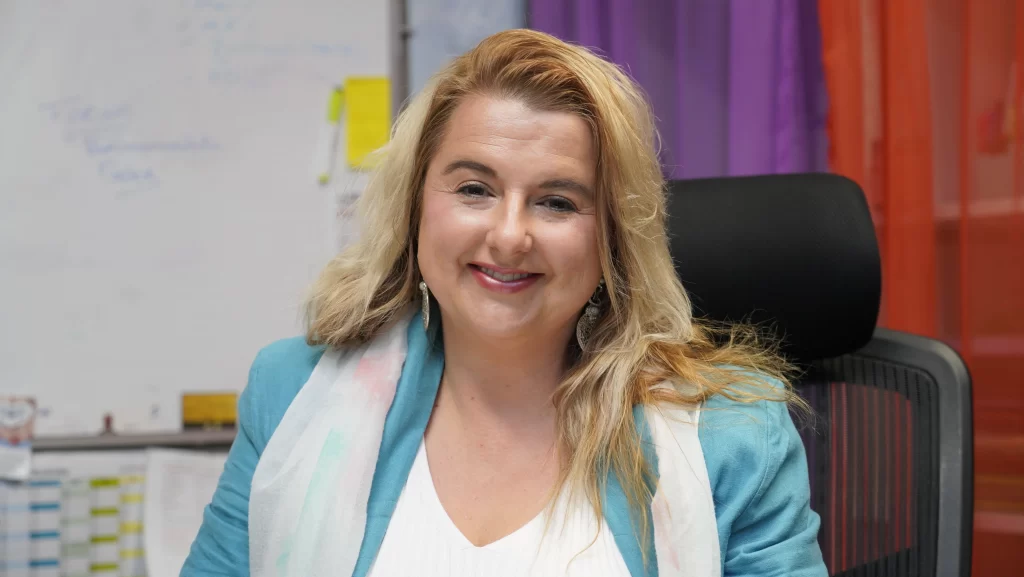 Robyn Hucker, mental health social worker
Robyn Hucker has been involved in social work across the Goulburn Valley for the past 22 years and has been involved in employment services, disability, education, youth services and mental health services including perinatal, child, youth and family.
She's now an accredited mental health social worker and the centre manager at headspace Shepparton and said it was a huge honour to assist clients with their mental health.
"I came back into mental health because I was so passionate … the thing about mental health is no-one's immune from mental health difficulties, our minds are the essence of being human," Robyn said.
She explained social work could be varied across various aspects of social and emotional health, but the field in terms of allied health helps people to be connected, have healthy relationships and engage in the community. Social work empowers people to address the challenges that are contributing to struggles in their life.
Social workers can offer counselling and Robyn has specialised mental health training in the area, but she said social work as an allied health field could be incredibly varied.
"I sometimes think people don't understand what social workers do so it's one of the mystery allied health professions," she said.
"It's both exciting and it's hard to explain what you actually do because it depends on where you are.
"It has the inherent core values of being people-centred … you can have such variety.
"I've gone from being a clinician and I'm now a manager in the social work space, but there's lots of opportunities and pathways.
"Even in one area of specialty I've had multiple different avenues and opportunities."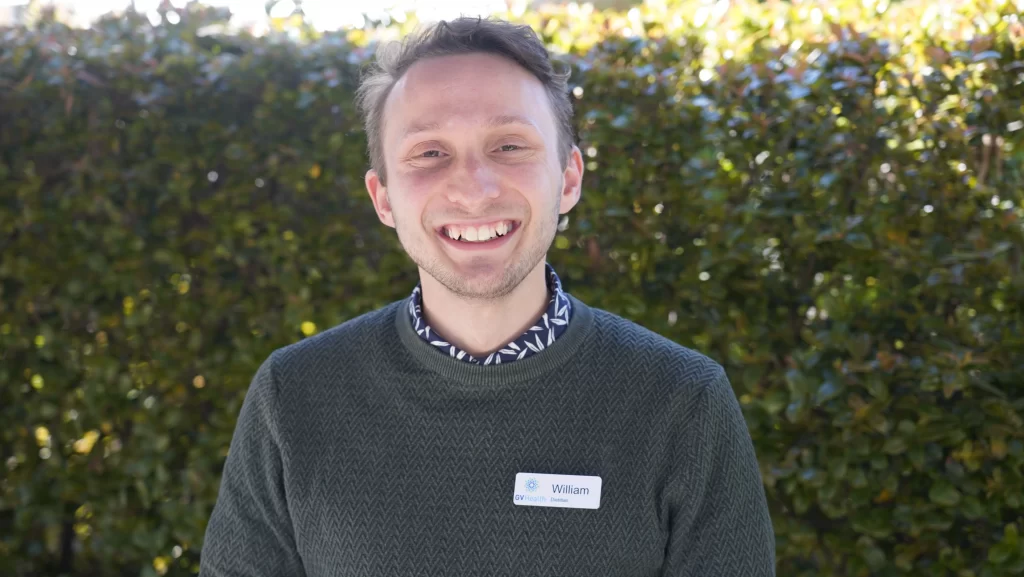 William Antolasic, clinical dietician
For William Antolasic, working as a clinical dietician has brought together his interests in cooking, science and health.
"There's always talking about food, there's always chats about health, and I also really like looking after people and helping people improve their health," he said.
As a dietician, William works in tandem with multiple other facets to help his patients achieve their health goals, for example, a person who has lost their appetite due to chemotherapy or an elderly person who is nauseated.
"I do nutrition assessments with patients which look at whether or not they're eating well," he said.
"So my role is to come in and identify that and then provide strategies around how we can actually increase the amount of food and fluids they're eating.
"In any sort of hospital setting or community setting we're part of an allied health team … so we provide that multidisciplinary approach to patient care. Doctors often look at the medical side and we sort of round it out with our approach."
William made his way to GV Health after finishing his studies and working in Melbourne.
"I originally worked in community health and really wanted to try working in a hospital and see what it was all about," he said.
"After working within a metropolitan area originally, I thought it would be nice to see what regional health would be like, so I sort of fell into GV Health.
"I think it's a fantastic career to have."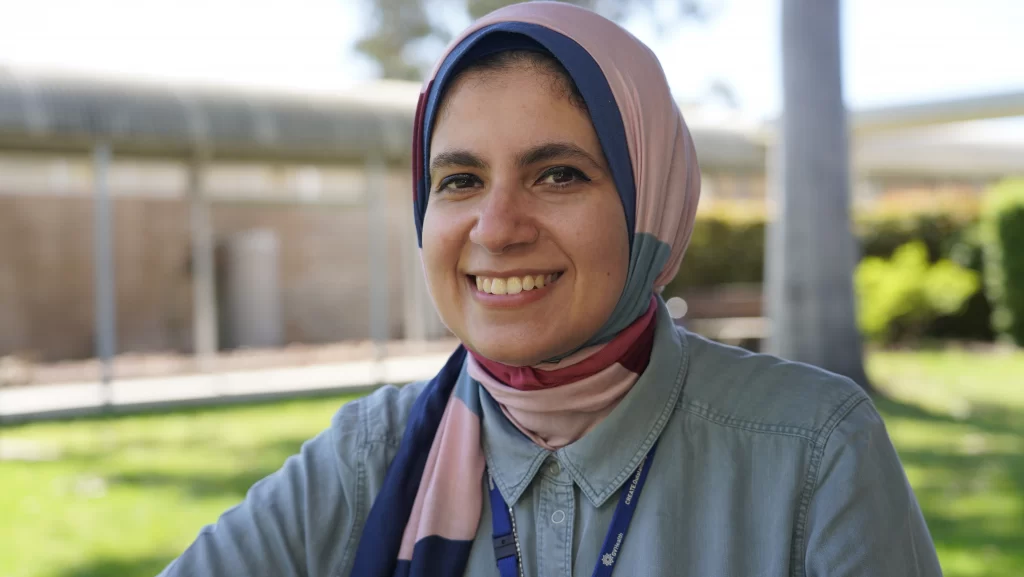 Dina Khedr, clinical pharmacist
As a clinical pharmacist, Dina Khedr works across the admission of a patient to ensure they have the right medications and can be treated effectively by other healthcare professionals.
"We work in wards and we also work in dispensing medications, either for inpatients or for outpatients … it helps the patient first," she said.
Dina explained as a clinical pharmacist, they start with a comprehensive pre-admission medication history from the patient or next-of-kin, before comparing it to what they are currently taking.
When it's time for the patient to be discharged, they list what they will be taking when they leave, which Dina said was essential when a patient had many medications to remember.
"It's not only for the patients, it's also for the other team members … it's a big responsibility," she said.
"Sometimes when we do the medication history, we spot critical things that help the patient's plan, like the patient has a condition that isn't covered by a medication or the reverse … so this is important for the long-term management plan of the patient himself."
They are also on hand for staff to answer questions about correct dosages or side effects, which may impact other allied health or medical professionals' plans.
"I'm trying to make someone's life easier and I like interacting with the other team members," she said, adding she gets a lot of fulfilment out of her central role in caring for patients.
"I love my job. It's like, I go home happy that I made someone's life easier."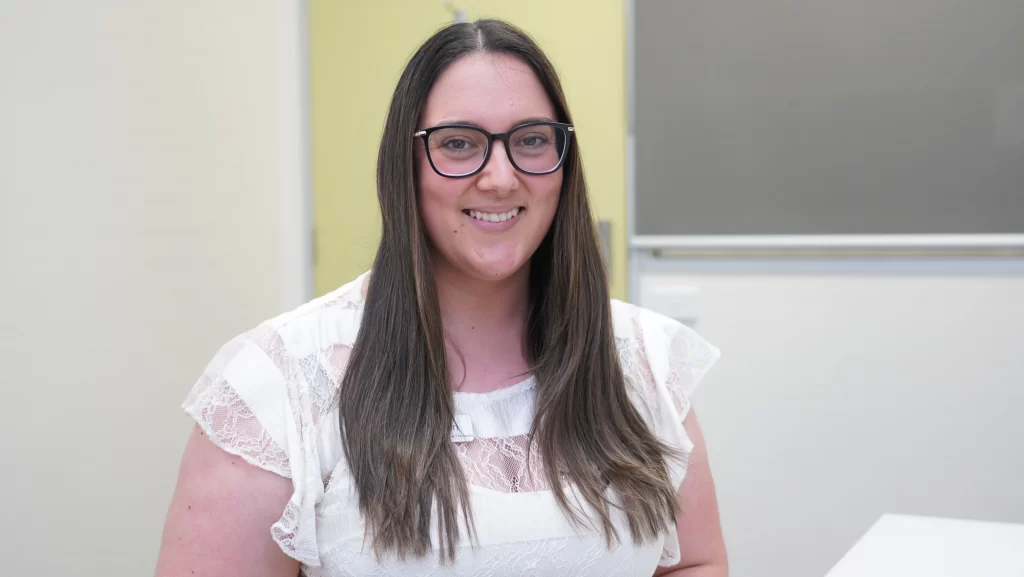 Caitlin Webb, Rural Allied Health Team occupational therapist
Caitlin Webb spends a large portion of her day seeing and supporting clients to continue living safely and independently as an occupational therapist on the Rural Allied Health Team.
"We're seeing people in their own environments, the way they interact with their families, their carers, their communities, so while we're an integral part of the allied health team, the most important part is keeping people in the community safe," she said.
This can include recommending or reviewing modifications like handrails and ramps or mobility aids.
"It's all about promoting independence and enabling people to participate in their day-to-day activities, so looking at equipment prescription, home modification, task modification, carer education to make the environment safe for them and what we can do to help at home, rather than them going into care too early," Caitlin said.
As a predominantly home-based service, the Rural Allied Health Team also works closely with other programs within the organisation and externally including district nursing, GV Hospice and carer support agencies.
Caitlin explained they heavily consider what's important to their clients such as preparing their own meals, showering, or leaving their homes and looking at what might need to be done to allow them to do that safely and independently.
"Part of our role is around preventing admissions to the hospital, so for example, minimising the risk of someone having a fall that could result in an inpatient stay, so trying to get in before an incident occurs," she said.
"We work side-by-side with physiotherapists, speech pathologists, dieticians, podiatrists, social workers and team assistants … so it's really quite a holistic service."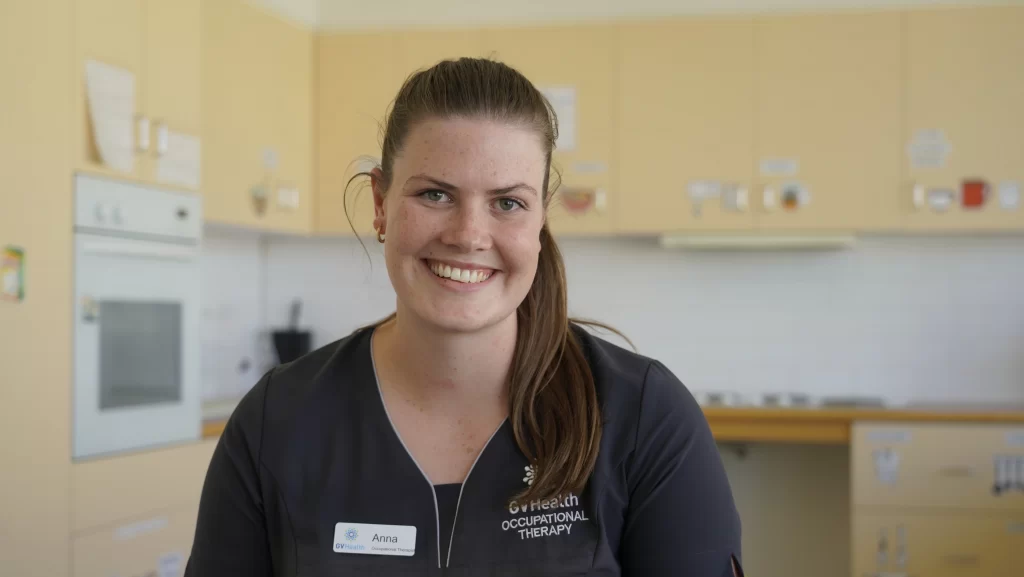 Anna Chalkley, inpatient occupational therapist
Anna Chalkley spends her day as an inpatient occupational therapist working on the acute medical ward as part of the grade one rotational program.
"My role is to assess a patient's ability to safely undertake their activities of daily living and support them to get to the next stage, that could be inpatient rehabilitation or going home with community supports for example," she said.
"My day on the medical ward can include assessing a stroke patient, then an oncology patient, then maybe a geriatric patient who's had a fall at home, so we have a lot of variety in our day-to-day caseload."
Anna liaises with other allied health professionals including, but not limited to, physiotherapists and speech pathologists within the hospital to work together to facilitate a safe discharge, especially when the patient may be affected by new conditions such as neurological deficits that may change how they can function.
"It involves assessing how a patient might complete a task at home and how that translates to their home environment and engaging in activities they find meaningful and need to do," Anna said, adding she regularly advocates for her patients and their support people, to establish a collaborative plan moving forward.
"Here at GV Health I feel very valued with what I do and the team that we have," she said.
"People really listen to your clinical expertise and justification on how you can support that person and their family.
"We're really an integral part of the team."