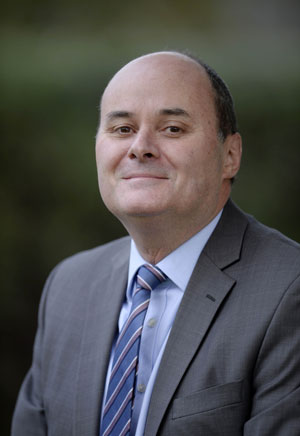 B Commerce, MIPA, AFA
As Chief Finance Officer, Peter Hutchinson is responsible for the overall financial management of the health service. Together with the finance portfolio, Mr Hutchinson oversees payroll, health information services, library, switchboard and reception, information and communication technology portfolios as part of the directorate.
He also is the executive responsible for the Finance and Infrastructure and Risk and Audit committees of the Board.
Mr Hutchinson commenced with Goulburn Valley Health in February 2019 and held a similar role at Eastern Health in Melbourne for the previous 18 years. He was responsible for Eastern Health's financial services, management accountant services, procurement and supply, facilities and infrastructure, security, property and retail, information communication technology. He is Chair of the Product Planning Group Financial Management Information System and the Industry Finance Committee Benchmarking Group.
He holds a Bachelor of Commerce from the University of Melbourne and is a fellow of the Australian Health Services Financial Management Association and also a Member of the Institute Public Accountants.
Mr Hutchinson is very excited to have joined the team at Goulburn Valley Health at a time when such important developments are underway to support the health outcomes of the surrounding communities.