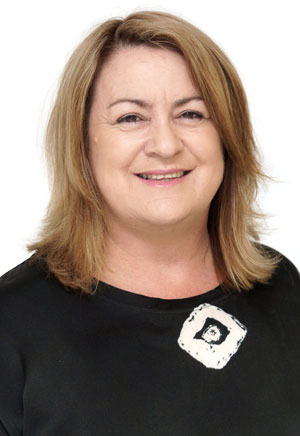 Jo Breen has established a strong career in the Goulburn Valley over 30 years, across a range of organisations and senior roles. She is currently the Manager of Communications at Campaspe Shire Council and has previously been the Executive Manager of Community Engagement and PR at Shepparton Retirement Villages and Editor of the Shepparton News, with a broad background in journalism. Jo has won a number of industry awards in news, promotions and marketing. She has an Advanced Diploma in Business Management.
Based in Kyabram, Jo is a keen follower of sport, and a passionate advocate for the Goulburn Valley. Jo is actively involved in the community and has previously served on the Goulburn Valley Grammar School Board, the Kyabram and District Health Board, and served on many committees and boards while her three daughters were of school age.
Jo and her husband Rod enjoy travelling and visiting regional areas with family and friends, and enjoy exploring what is on offer throughout the wider Goulburn Valley region.